Catch their

Attention



Before they keep scrolling
More Engagement & Awareness for Your Brand on Social Media
---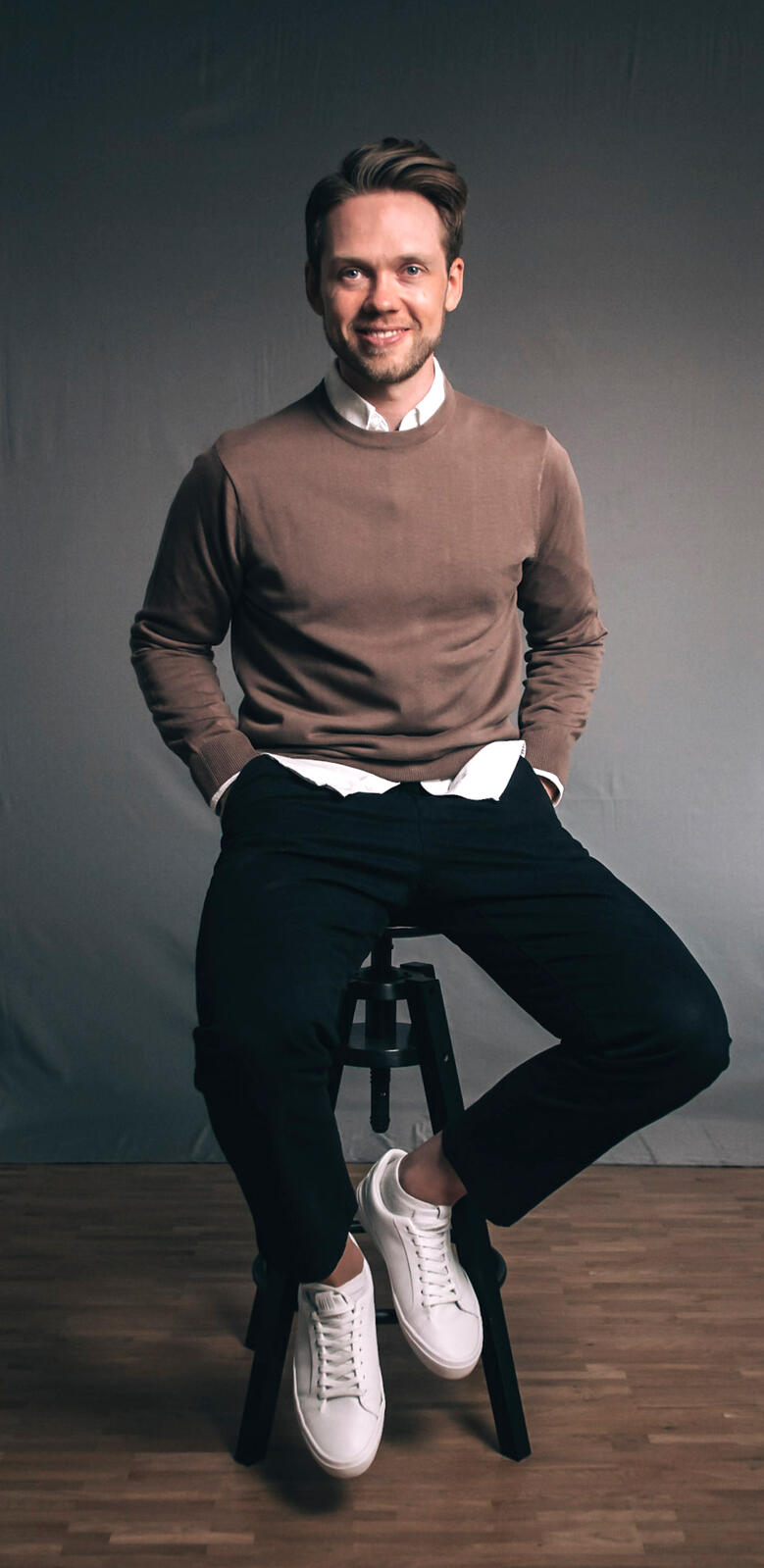 FLORIAN LAND
I help lifestyle brands create branded content & video ads for their marketing on Instagram, Tiktok & Youtube so that they:
Get higher engagement

Generate more brand awareness

Stand out from their competition

Attract new customers and

Sell more products
Need to make your brand stand out and get noticed on social media?
To stay relevant and reach their audience in 2021 brands have to constantly publish new content on the major platforms such as Instagram, Youtube or Tiktok.

Especially reaching the generations X, Y oder Z is becoming harder and harder and can't be left to chance and guessing. Therefore content has to be highly engaging and catch a viewer's attention within the first 3 seconds.

Once-per-year million dollar budget campaigns are a thing of the past. The solution is organic social-first content production spiced up with performance marketing through paid ads.

To cut through the noise and grab your audience's attention consistently such kind of social-first content needs to be produced incredibly fast and ideally played out a daily basis!
If that's you, I can help.
Content production in 2021 has to be tailored to the outcome you want to achieve as well as the content formats that work today: Looking for maximum organic reach? Tiktok videos might be the right thing! Looking for more product sales? Instagram story ads might be the way to go!

During my several years of experience in social media content production I have specialized on helping brands figure out what's the right kind of content to publish on which platform in order to achieve their marketing goals.
---
THE KIND OF

REsults



I DELIVER FOR MY CLIENTS.
My mission is to create unique content
that cuts through the noise on social media
and gets people hooked on your brand!
12.000 Fans Joined Instagram Challenge
Mammut – #LocalAdventureChallenge
After the covid-19 lockdowns the team at Mammut wished for a creative challenge to engage their audience and make them connect with their brand.

I guided their social media team to plan out a global Instagram-first campaign that we called #LocalAdventureChallenge and I then organized the entire content production around it.

With close to 25 million impressions on Instagram and hundreds of thousands of people talking about it the challenge was a huge success.
1.5 Millions Views for Branded Youtube Series
Epidemic Sound – The Leap
The music licensing service Epidemic Sound faced the challenge of making their audience emotionally connect to their music and getting them to sign up for a subscription.

So together we developed the concept for a brand new, highly engaging and shareable Youtube series that featured some of their most-loved brand ambassadors.

With close to 1.5 million views and incredible engagement the 3 episodes I produced are still to this day by far the most-liked and shared videos on their Youtube channel.
So, How could that look like?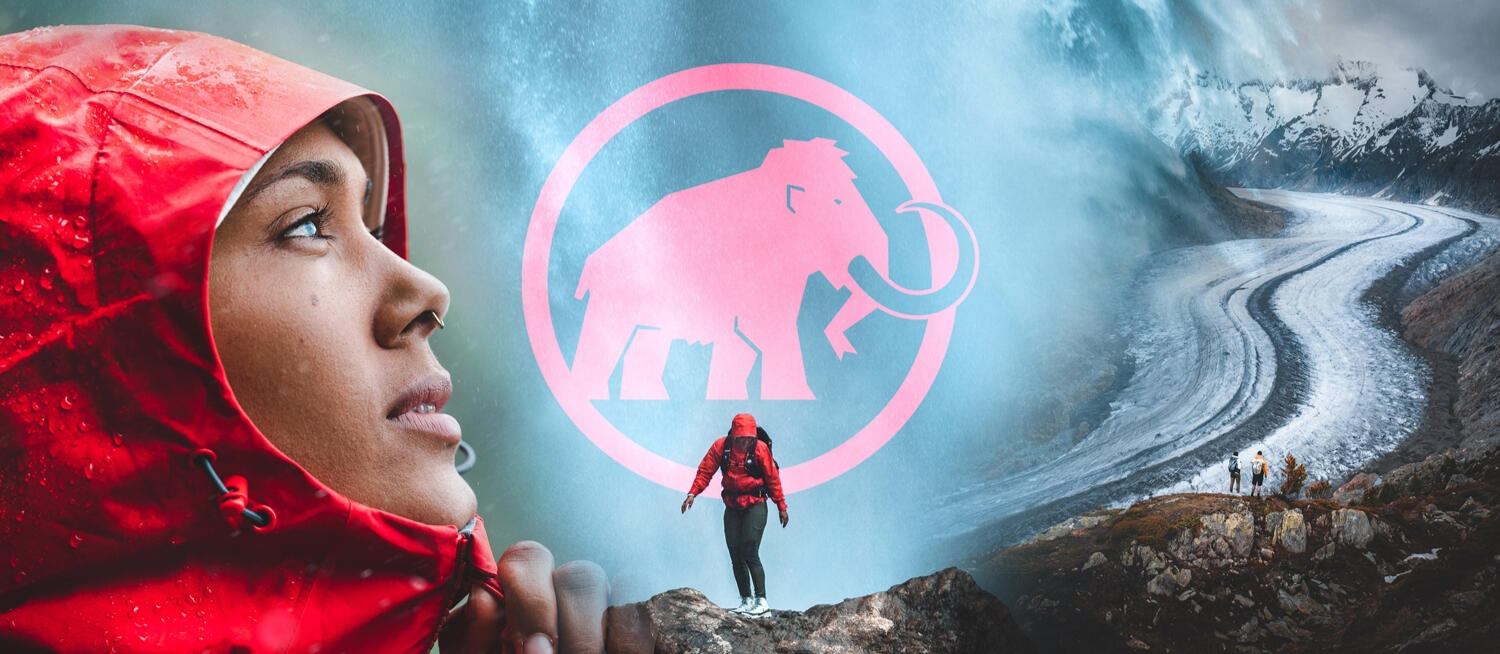 Here's who I help and how: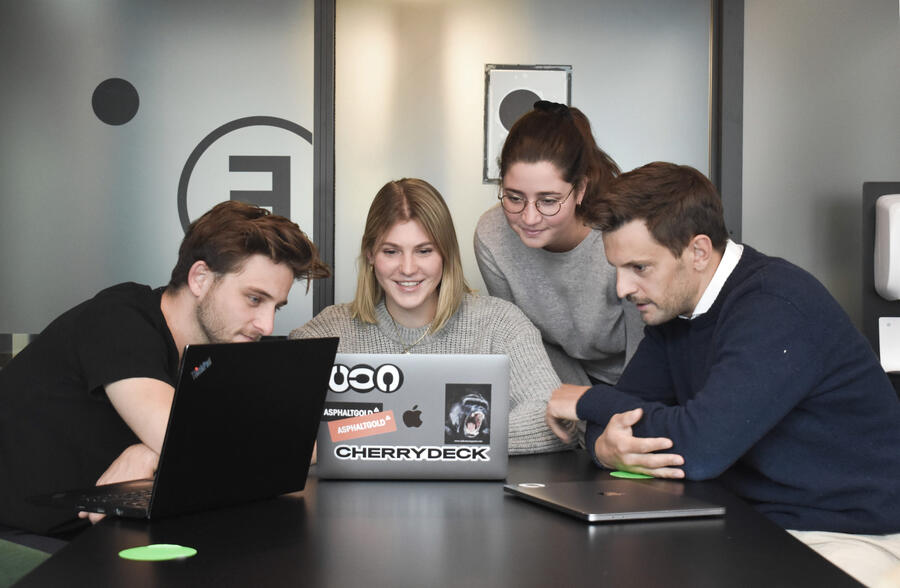 Marketing- & Social-Media-Teams
Content production for your social media or entire marketing campaigns

Content strategy to make use of current trends and hot formats or platforms

Training & consulting for your content or social media teams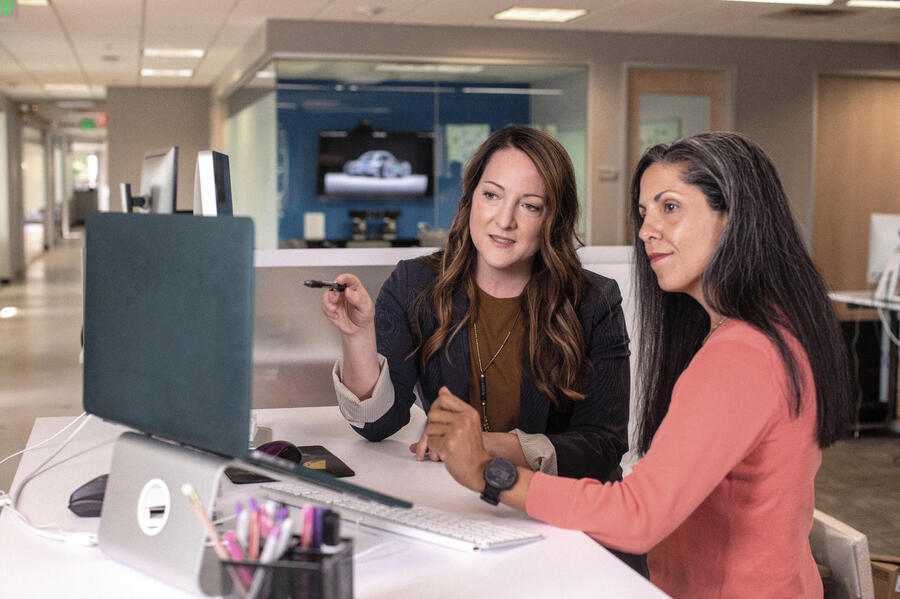 Advertising Agencies
Content strategy & consulting for your advertising clients

Content production particularly video ads for your clients' performance marketing or advertising

Helping you build up and train your internal creative team
---
Here's how we get to work together
1. You send a request
Simply fill out the brief form about you and your brand. In order for me to give you specific advice, the more details you provide the better!
2. I analyse your brand
Once I've reviewed your info, I will get back to you with some further questions. After that I will have a detailed look at your social media content.
3. We jump on a call
During a free strategy session we will then together develop a creative concept to achieve the outcome you desire for your brand.
---
Still want to see some more?
Schedule a Consultation NOW!
Every campaign and every content content piece I plan and produce is individually tailored to the brands voice and desired outcomes as well as to the current trends and formats on the different platforms.

That's why it's important to me to get to know you first and understand exactly what you'd like to achieve with your content production.

So, let's jump on a call and come up with a plan how to turn your ideas into amazing content that catches your audience's attention. Click the button below and send me your request. I'm looking forward to hear from you!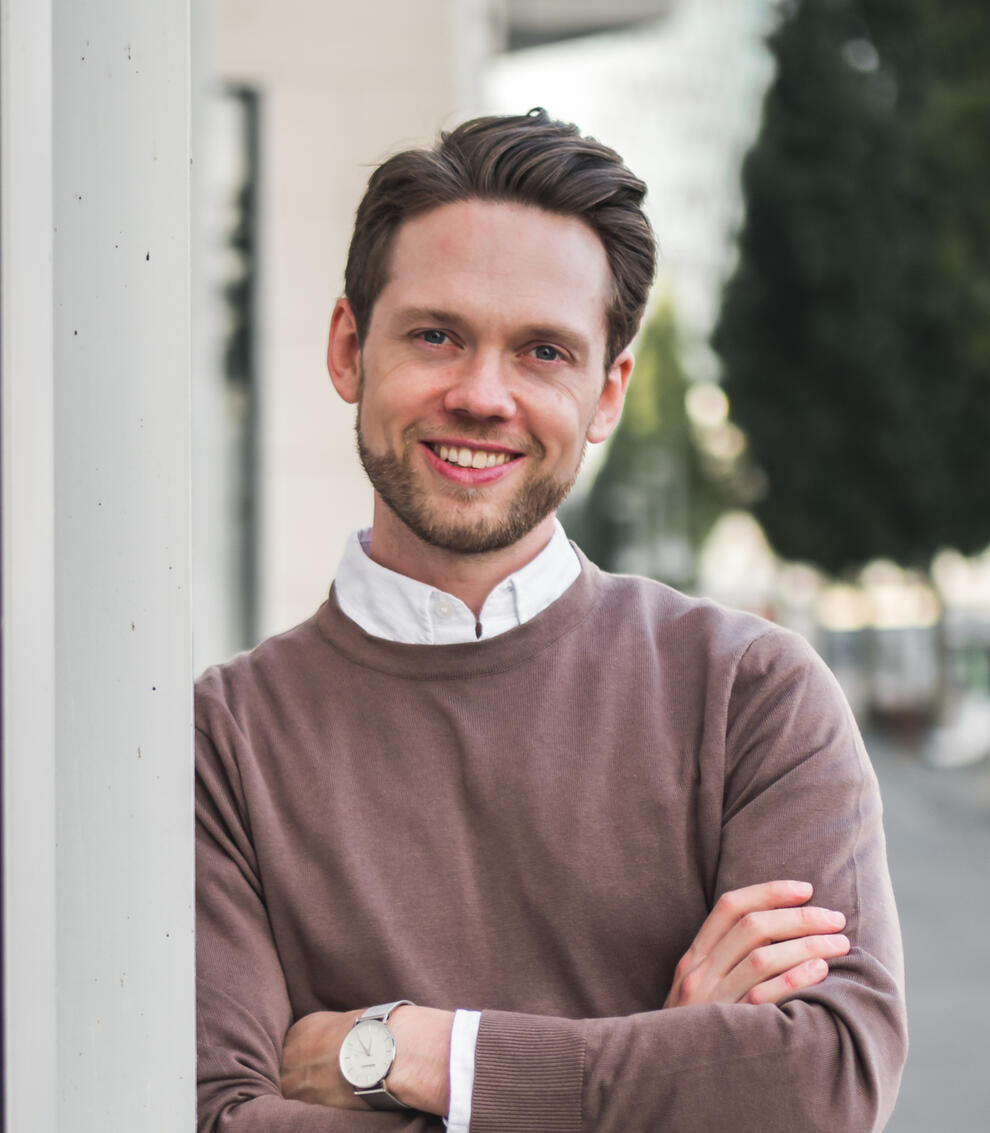 ---
Request a free strategy session with Florian Land
Please briefly describe your situation and I will get back to you as soon as possible:
-
Impressum
Angaben gemäß § 5 TMG
Florian Landenberger
Havelstraße 20
64295 Darmstadt, Germany
Kontakt
E-Mail: hello@florianland.com
Telefon: +49 176 87451033
Streitschlichtung
Die Europäische Kommission stellt eine Plattform zur Online-Streitbeilegung (OS) bereit: https://ec.europa.eu/consumers/odr.
Unsere E-Mail-Adresse finden Sie oben im Impressum.

Wir sind nicht bereit oder verpflichtet, an Streitbeilegungsverfahren vor einer Verbraucherschlichtungsstelle teilzunehmen.
Haftung für Inhalte
Als Diensteanbieter sind wir gemäß § 7 Abs.1 TMG für eigene Inhalte auf diesen Seiten nach den allgemeinen Gesetzen verantwortlich. Nach §§ 8 bis 10 TMG sind wir als Diensteanbieter jedoch nicht verpflichtet, übermittelte oder gespeicherte fremde Informationen zu überwachen oder nach Umständen zu forschen, die auf eine rechtswidrige Tätigkeit hinweisen.

Verpflichtungen zur Entfernung oder Sperrung der Nutzung von Informationen nach den allgemeinen Gesetzen bleiben hiervon unberührt. Eine diesbezügliche Haftung ist jedoch erst ab dem Zeitpunkt der Kenntnis einer konkreten Rechtsverletzung möglich. Bei Bekanntwerden von entsprechenden Rechtsverletzungen werden wir diese Inhalte umgehend entfernen.
Haftung für Links
Unser Angebot enthält Links zu externen Websites Dritter, auf deren Inhalte wir keinen Einfluss haben. Deshalb können wir für diese fremden Inhalte auch keine Gewähr übernehmen. Für die Inhalte der verlinkten Seiten ist stets der jeweilige Anbieter oder Betreiber der Seiten verantwortlich. Die verlinkten Seiten wurden zum Zeitpunkt der Verlinkung auf mögliche Rechtsverstöße überprüft. Rechtswidrige Inhalte waren zum Zeitpunkt der Verlinkung nicht erkennbar.

Eine permanente inhaltliche Kontrolle der verlinkten Seiten ist jedoch ohne konkrete Anhaltspunkte einer Rechtsverletzung nicht zumutbar. Bei Bekanntwerden von Rechtsverletzungen werden wir derartige Links umgehend entfernen.
Urheberrecht
Die durch die Seitenbetreiber erstellten Inhalte und Werke auf diesen Seiten unterliegen dem deutschen Urheberrecht. Die Vervielfältigung, Bearbeitung, Verbreitung und jede Art der Verwertung außerhalb der Grenzen des Urheberrechtes bedürfen der schriftlichen Zustimmung des jeweiligen Autors bzw. Erstellers. Downloads und Kopien dieser Seite sind nur für den privaten, nicht kommerziellen Gebrauch gestattet.

Soweit die Inhalte auf dieser Seite nicht vom Betreiber erstellt wurden, werden die Urheberrechte Dritter beachtet. Insbesondere werden Inhalte Dritter als solche gekennzeichnet. Sollten Sie trotzdem auf eine Urheberrechtsverletzung aufmerksam werden, bitten wir um einen entsprechenden Hinweis. Bei Bekanntwerden von Rechtsverletzungen werden wir derartige Inhalte umgehend entfernen.

Quelle:
e-recht24.de
---
Site Note
Information provided according to Sec. 5 German Telemedia Act (TMG):
Florian Landenberger
Havelstraße 20
64295 Darmstadt, Germany
Contact
E-Mail: hello@florianland.com
Telefon: +49 176 87451033
Dispute resolution
The European Commission provides a platform for online dispute resolution (OS): https://ec.europa.eu/consumers/odr.
Please find our email in the impressum/legal notice.

We do not take part in online dispute resolutions at consumer arbitration boards.
Liability for Contents
As service providers, we are liable for own contents of these websites according to Sec. 7, paragraph 1 German Telemedia Act (TMG). However, according to Sec. 8 to 10 German Telemedia Act (TMG), service providers are not obligated to permanently monitor submitted or stored information or to search for evidences that indicate illegal activities.

Legal obligations to removing information or to blocking the use of information remain unchallenged. In this case, liability is only possible at the time of knowledge about a specific violation of law. Illegal contents will be removed immediately at the time we get knowledge of them.
Liability for Links
Our offer includes links to external third party websites. We have no influence on the contents of those websites, therefore we cannot guarantee for those contents. Providers or administrators of linked websites are always responsible for their own contents.

The linked websites had been checked for possible violations of law at the time of the establishment of the link. Illegal contents were not detected at the time of the linking. A permanent monitoring of the contents of linked websites cannot be imposed without reasonable indications that there has been a violation of law. Illegal links will be removed immediately at the time we get knowledge of them.
Copyright
Contents and compilations published on these websites by the providers are subject to German copyright laws. Reproduction, editing, distribution as well as the use of any kind outside the scope of the copyright law require a written permission of the author or originator. Downloads and copies of these websites are permitted for private use only.
The commercial use of our contents without permission of the originator is prohibited.

Copyright laws of third parties are respected as long as the contents on these websites do not originate from the provider. Contributions of third parties on this site are indicated as such. However, if you notice any violations of copyright law, please inform us. Such contents will be removed immediately.